outer peace™ blemish relief lotion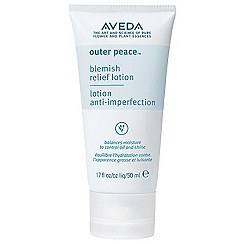 outer peace™ blemish relief lotion
Helps clear blemishes-and keep oil under control-while shrinking the look of pores. Balances moisture, so skin's not overdry or shiny.
part of a 4-step regimen that has a 92% success rate* in just 4 weeks
infused with powerful plants-tamanu, amla, boswellia and saw palmetto
certified organic lemon tea tree and rose geranium aroma
*In clinical testing 92% of users had fewer blemishes after using the 4-part skin care system for 4 weeks.